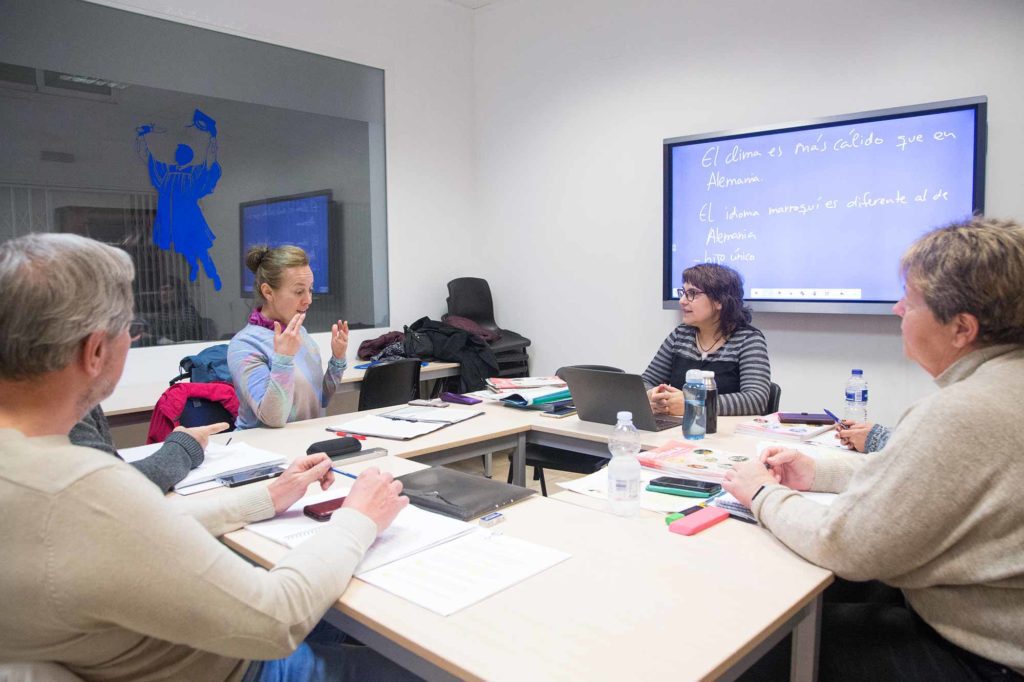 The resident courses are intended for people who live here, or at least spend much time here. The levels of the courses are based on the Common European Framework of Reference. In terms of content, the courses primarily deal with topics of everyday life. The focus is set very clearly on conversation, because we think that the most important for Spanish learners is that they can communicate in their surroundings without language barriers.
The courses run for 33 hours over 22 days, which is approximately 3 months. The lessons take place 1.5 hours twice a week. They start always in late September or early October, early January, and early April. However, it is possible to join an already running course at any time.
Hybrid courses are the Corona solution at Diálogo Dénia
From now on, course participants can decide at any time whether attend our fantastic Spanish courses via Skype or prefer to sit in the classroom. As soon as participants register who would like to participate in the lecture from wherever they are, we switch on the camera.
By this means we ensure that there are never more than 6 students in the classroom So, there is no reason not to take part in the lecture!
40 € registration fee
(one-off)
3 months course
(approximately)
 The lessons take place
1.5 hours twice a week