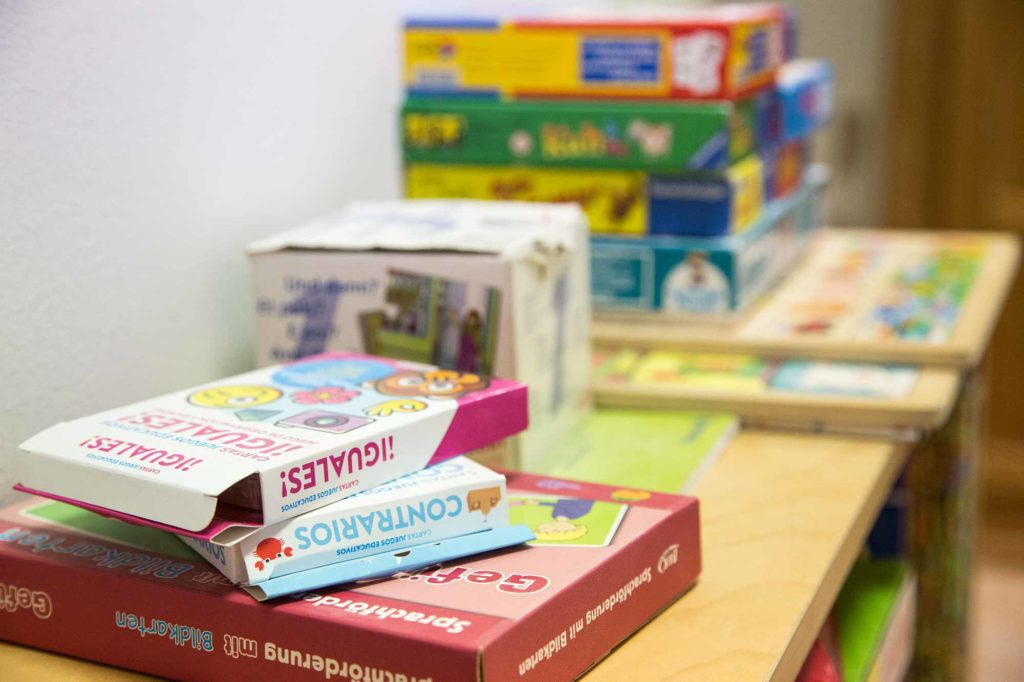 Diálogo Dénia's teaching approach is based on an action-oriented procedure. We do not want you to despair of a lesson that might be too theoretical and grammatical. Our goal is that you understand Spanish and – most important – speak Spanish.
That is why our methodology follows the communicative approach. You learn by deriving, inferring and linking shapes and meanings; by using and trying out parts of the new language. In this way you will not only learn in an academic way, but you will immerge into the Spanish language and its culture.
The way we achieve this goal depends on the student's individual learning type and taste. Diálogo Dénia does not follow a rigid methodology, we offer many different and exciting options to learn Spanish. Regardless of which one you choose; you will always enjoy our high quality standards.
Instead of following a strict lesson plan, every one of our teachers will always offer you alternatives and advice and adapt the lesson content to your needs. Classes are complemented by a program of school activities. In addition, there is a friendly and lively atmosphere at Diálogo Dénia, which will make the time you spend with us so pleasant.
We also believe in the importance of diversity and quality of teaching materials. For this reason, lessons are held in our school with the help of interactive whiteboards, suitable schoolbooks and teaching materials specially created by our teachers.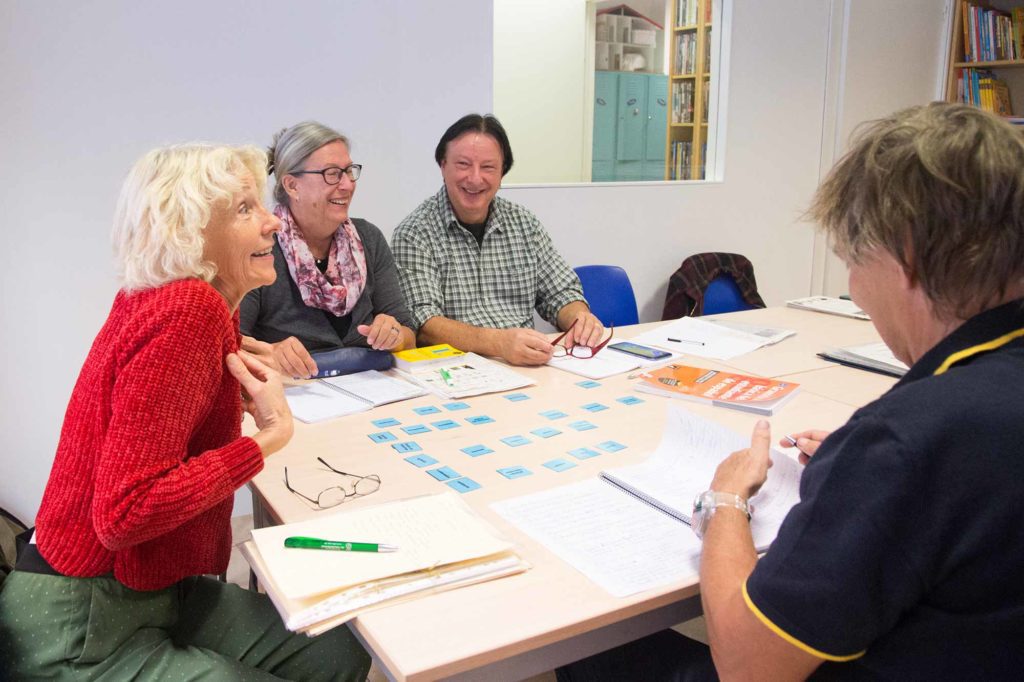 Learning should be fun and not forced!
Learning foreign languages, especially in adulthood, often creates difficulties that are mostly caused by stress and self-imposed pressure.
When we learn a language, we not only learn new words or grammatical rules, but we learn a new way of thinking and deal with a different culture. For this reason, it is very important to enjoy the learning process and the language itself. When we are relaxed and happy, our brain can absorb and process new knowledge more easily.
Learning through experience is not only more effective, it is also enriching and more fun. That is why we would like to break with the typical school stereotype of dry theory, pressure to perform and boring lessons. We want you to enjoy learning.
Your age, level of education or other factors are no obstacles to your learning progress. The only hurdle on your way is you yourself!
The flexibility of our system allows us to adapt the learning process to your wishes and needs. But above all, it helps you learn at your own pace. Everyone is unique and accordingly has its own way and speed of acquiring new knowledge. All our teachers are ready to adapt to you and to support you in your learning process with advice and tips.
So, now you have no excuse. You can no longer say: "I can't learn Spanish". Instead, you should ask: "When can I start?
A practical aspect is very important
At Diálogo Dénia we are deeply convinced that practical exercises are the key factor in learning a new language. Therefore, in our opinion, it is fundamental to learning success that teaching should not be limited to the classroom.
It is crucial to put newly learned theoretical knowledge directly into practice. Especially if the student lives in the country where the language he is learning is spoken.
That is why we want you not to restrict to the theoretical part of the Spanish language. We want you to understand, speak, and interact in Spanish. All these activities will bring your Spanish to life.
Continuous learning is the key
In our opinion, continuous learning, regardless of age, is the basis for a great and happy life full of opportunities. That is why we are proud to be able to support you in your project of progress and enrichment.