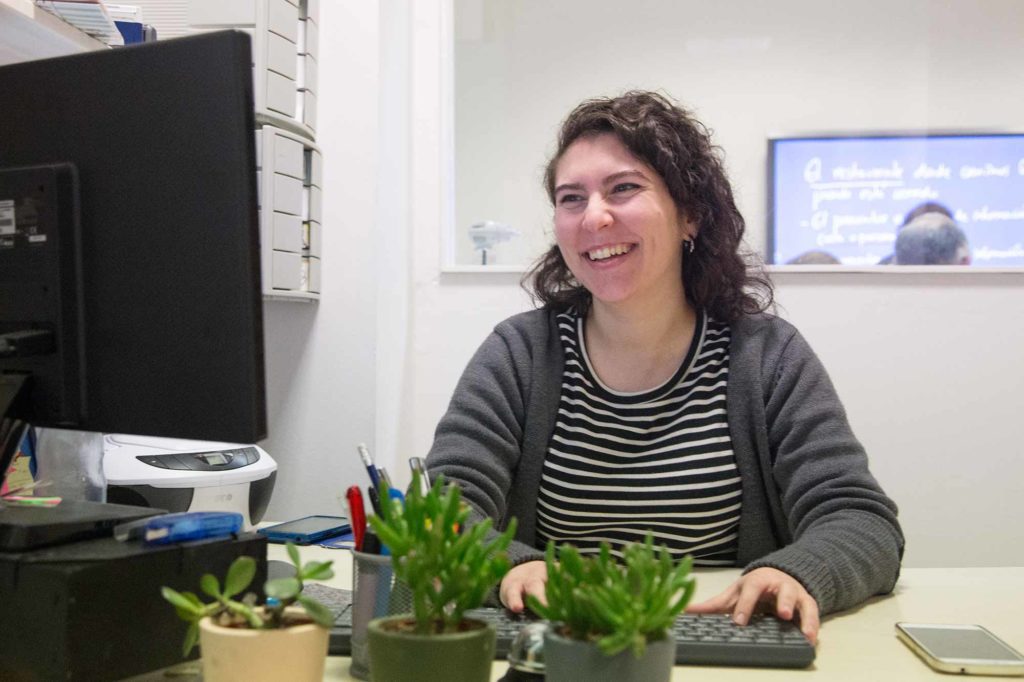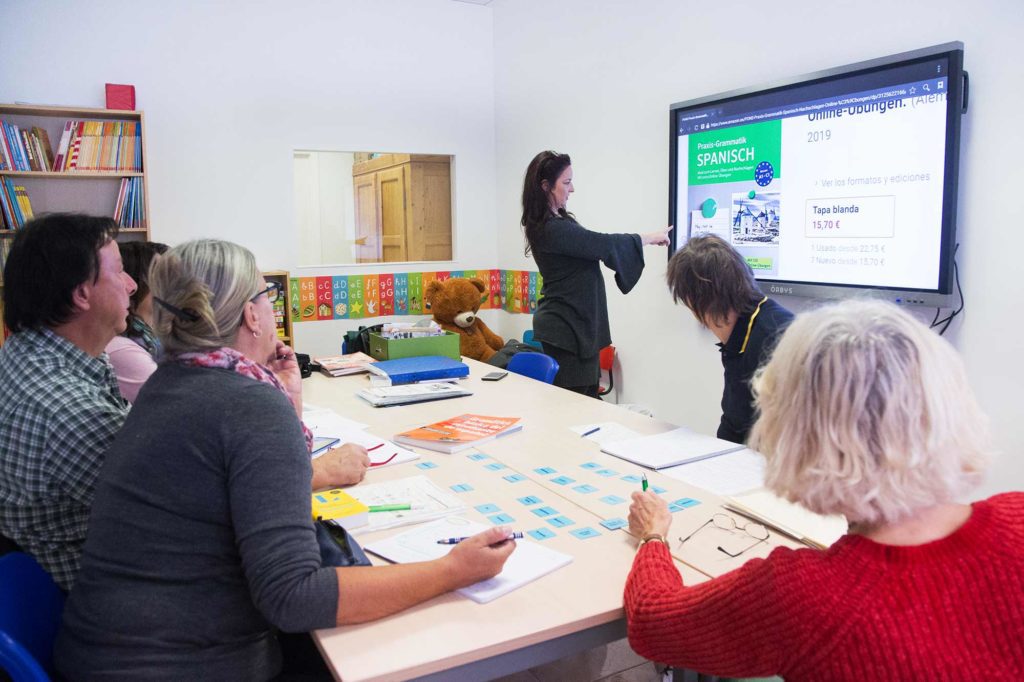 In our cozy reception area you get complete information about our courses, activities and excursions. Here, you also have access to free WiFi.
We teach in two friendly, well-equipped and of course air-conditioned classrooms with interactive whiteboards. You can download everything that is written there to your computer. We use an additional small classroom with a whiteboard for individual lessons.
The premises allow easy wheelchair movement.
On our inviting terrace you will be served by the neighbouring bar.