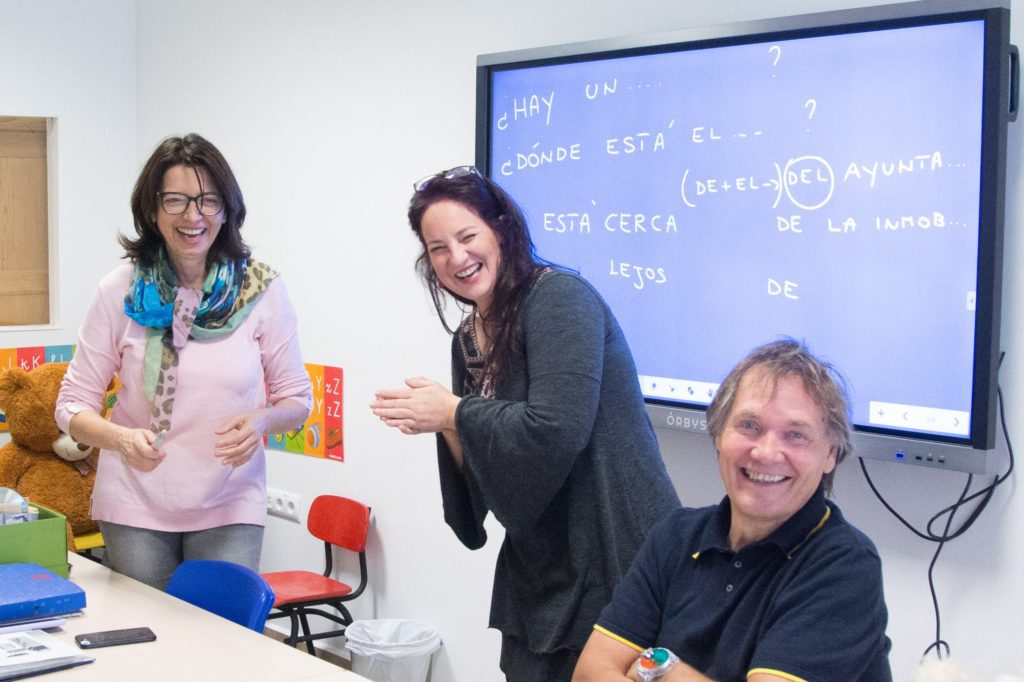 We are convinced that integration not only enables us to live in a new environment all over the world, but also makes us feel at home there. There is probably no one who is abroad, no matter for how much time, who does not feel the need to get to know something about genuine life there.
Many years of experience have shown us that our customers want more than just learn the language. They want to be able to talk, to be able to express themselves, to be part of their surroundings. They want to get to know the area better. They want authenticity. Equally, they want to learn with fun, enjoy laughing, making new contacts and experiencing something new. Most of them come to our school with a longing to really belong to the place and truly experience Dénia and the surrounding area as their new home. They want to integrate themselves, to belong to society. Unfortunately, they often have bad recordings of their school days, their language classes, their teachers or their learning experiences. Learning languages is primarily negatively documented and is associated with effort, diligence, discipline, eternal vocabulary and grammar drums. Few have a lustful feeling with language learning. Many are plagued by a guilty conscience or the like because of their moderate knowledge of Spanish, because they know that they should be able to speak Spanish if they live here, even if only temporarily.
We know and understand all of this very well, so we want to support these people. Diálogo Dénia wants to contribute to making newcomers feel even more comfortable here.